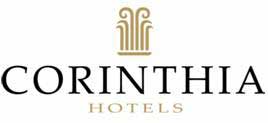 Luxury Hotelier, Alfred Pisani, Founder and Group Chairman,
Corinthia Hotels, Sponsors Just a Drop Clean Water Project in TABATA –BIMA
New York, April 2, 2012-
Alfred Pisani, Founder and Group Chairman of Corinthia Hotels, and Corporate Patron of Just a Drop , the international water aid charity, has dedicated Corinthia Hotels funds to sponsor a project in Tanzania. The project will create two water boreholes for the Tabata-Bima community in Dar es Salaam, Tanzania with an overall population of around 30,000 people which includes 10,000 students from primary school age to college level that will directly benefit from the clean water availability.
The Tabata-Bima Corinthia Hotels/Just a Drop project started mid March and is expected to be completed at the end of June, 2012.
Mr. Pisani made the announcement of the Tanzania water project on a recent visit to New York where he discussed the project in detail with H.E. Mwanaidi S. Maajar, Tanzania's Ambassador to the US based in Washington DC, Karen Hoffman, President, The Bradford Group and Just a Drop Goodwill Ambassador, USA, and Tony Potter, Corinthia Hotels International Board Member.
"Corinthia wanted its first year of commitment to directly support community driven projects in Africa," said Mr. Pisani, "like this one in Tabata-Bima in Dar es Salaam, providing long term sustainable benefit to communities at the grass roots, directly helping to give children the gift of life and good health."
H.E. Mwanaidi S. Maajar in thanking Mr. Pisani, noted "although Tanzania is a country that is experiencing a fast –paced economic growth and booming tourism, without clean water, these communities will not benefit from this growth."
Alfred Pisani, a self-made businessman, started with a post-World War II loan in the newly independent island of Malta, building a restaurant that he grew to a luxury hotel empire. Today, the Corinthia properties are an internationally-acclaimed brand of award-winning luxury hotels, located in some of Europe's finest cities such as London, St. Petersburg, Budapest, Lisbon, Prague as well as Malta. In 2011, Corinthia Hotels, the five-star hotel collection, formally adopted the international water aid charity, Just a Drop, as its official charity.
Just a Drop
's Founder & Chairman, Fiona Jeffery, OBE, said, "We are absolutely delighted that Corinthia, led by Alfred Pisani, is closely involved with the urgent work of Just a Drop. He accepted our invitation to become one of its patrons and he is demonstrating his personal commitment to become involved in helping lift youngsters and their families out of terrible poverty, where even clean water to drink, cook and bathe is totally lacking."
2/Corinthia Hotels Sponsors Just a Drop Water Project in Tanzania
About Just a Drop
Launched in 1998 at World Travel Market, international water-aid charity Just a Drop is a registered charity (number 1100505) that raises money to build wells, install boreholes and hand pumps, and carry out sanitation and health education programs in some of the poorest parts of the developing world.
Its aim is to reduce child mortality by delivering accessible clean, safe water where it is needed most. It has already helped over 1 million children and their families in 29 countries worldwide, and continues to manage crucial projects all around the world.
Fast Facts – Just a Drop
Over 884 million people in the world – do not have access to clean, safe water.

Around 2.5 billion people do not have access to adequate sanitation – almost two-fifths of the world's population.

Over 2.75 million people (over 1.4 million children) die from diseases every year because of unsafe water.

Children in poor environments often carry 1,000 parasitic worms in their bodies at a time.

A child dies around every 20 seconds as a result of water-borne diseases.

£1 is all it takes to provide a child with clean, safe water for 10 years.
Corinthia Hotels is a collection of five-star hotels founded by the Pisani family of Malta. The Corinthia brand remains true to its roots as a family business, fired by a passion for craftsmanship of care, devotion to detail and intuitive, warm services. Each of our luxury hotels and resorts created in some of the most intriguing areas of the world is a unique tribute to local architecture and cultural traditions. Members of Corinthia's extended family are committed to the values of honest and discreet service. The newly opened flagship Corinthia Hotel London is the ninth of Corinthia Hotels' collection and is located in the heart of the capital. Corinthia Hotels' portfolio includes the award-winning Corinthia Hotel Budapest in Hungary, Corinthia Hotel Prague in the Czech Republic, Corinthia Hotel St Petersburg in Russia and Corinthia Palace Hotel & Spa in Malta. The portfolio also features Corinthia Hotel St George's Bay in Malta, the superior five-star Corinthia Hotel Tripoli in Libya, and the modern Corinthia Hotel Lisbon in Portugal.
The Corinthia Hotel brand is owned by International Hotel Investments plc., a publicly-traded company in Malta, which also acquires, develops and owns Corinthia Hotels worldwide. The management of the hotels is entrusted to a subsidiary company CHI Hotels & Resorts Limited, which provides the full range of technical assistance and management services to hotel owners worldwide. CHI is the exclusive operator of the Corinthia brand
For more information on Corinthia Hotel, www.corinthia.com; Just a Drop, www.justadrop.org
For Editorial Contact Corinthia Hotels: Karen Hoffman/Sarah McHeffey,